National Reconciliation Week (27 May to 3 June) starts today! For the next week Aurion team members have the opportunity to reflect on the part we play – whether big or small – on our journey towards reconciliation, and learn about our shared histories, cultures, and achievements. The dates for NRW remain the same each year; 27 May to 3 June. These dates commemorate two significant milestones in the reconciliation journey – the successful 1967 referendum, and the High Court Mabo decision respectively. The Aurion Reconciliation Action Plan (RAP) working group are running a three-step challenge for Reconciliation Week. Step 1: Today, we invite our people to visit the National Reconciliation Week website to learn more about reconciliation in Australia and join one of this week's online events. Step 2: Tomorrow they'll receive an invite to a respectful and inclusive panel discussion next week about our individual experiences and thoughts about reconciliation and how we can see it being advanced. Step 3: On Friday with a weekend of viewing time infront of us, the Aurion RAP team will send team members a shortlist of carefully curated links to music, books, art and documentary that explore an element of reconciliation. Here's a few recommendations from our RAP working group, or join the Reconciliation Film Club to run your own streaming event: Find out more about the Chandler Macleod Group commitment to improving the socio-economic circumstances of Aboriginal and Torres Strait Islander People with the Reconciliation Action Plan 2018-2020 that's been endorsed by Reconciliation Australia. Do more for National Reconciliation Week:
About the Author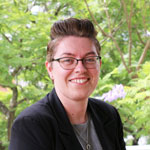 Joy Richardson
General Manager of Client Engagement
Joy has worked with Aurion since January 2012 and is a specialist in developing and managing a quality management system, information security management system and risk management framework that complies to People and Payroll Solutions.