The Government has recently extended the JobKeeper Payment scheme, a subsidy for businesses significantly affected by coronavirus (COVID-19), to 28 March 2021. There are two separate extension periods. For each extension period, an additional actual decline in turnover test applies and the rate of the JobKeeper payment is different. The extension periods are:
The rates of payment will also change and are split into two rates.
To assist Aurion clients eligible for this JobKeeper payment extension, we've published an updated guide to processing JobKeeper payments using Aurion. Registered users can download the step-by-step guide to managing JobKeeper payments in Aurion now.
If you're not an Aurion customer, contact our team of Payroll & HR Specialists – we can get you set-up and JobKeeper compliant in less than a week.
Where to find more JobKeeper 2.0 information
COVID-19 support from Aurion
We've created a suite of resources to help you manage payroll during the COVID-19 crisis. Aurion is monitoring and sharing all COVID-19 news impacting payroll & HR professionals, so stay informed via our website, social media channels, and regular updates for our eNewsletter list.
About the Author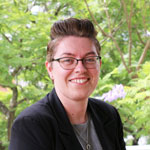 Joy Richardson
General Manager of Client Engagement
Joy has worked with Aurion since January 2012 and is a specialist in developing and managing a quality management system, information security management system and risk management framework that complies to People and Payroll Solutions.